Great reviews for AL250 at EAA AirVenture Oshkosh 2017
Thursday, Aug 17th 2017 – Le Loroux-Bottereau, France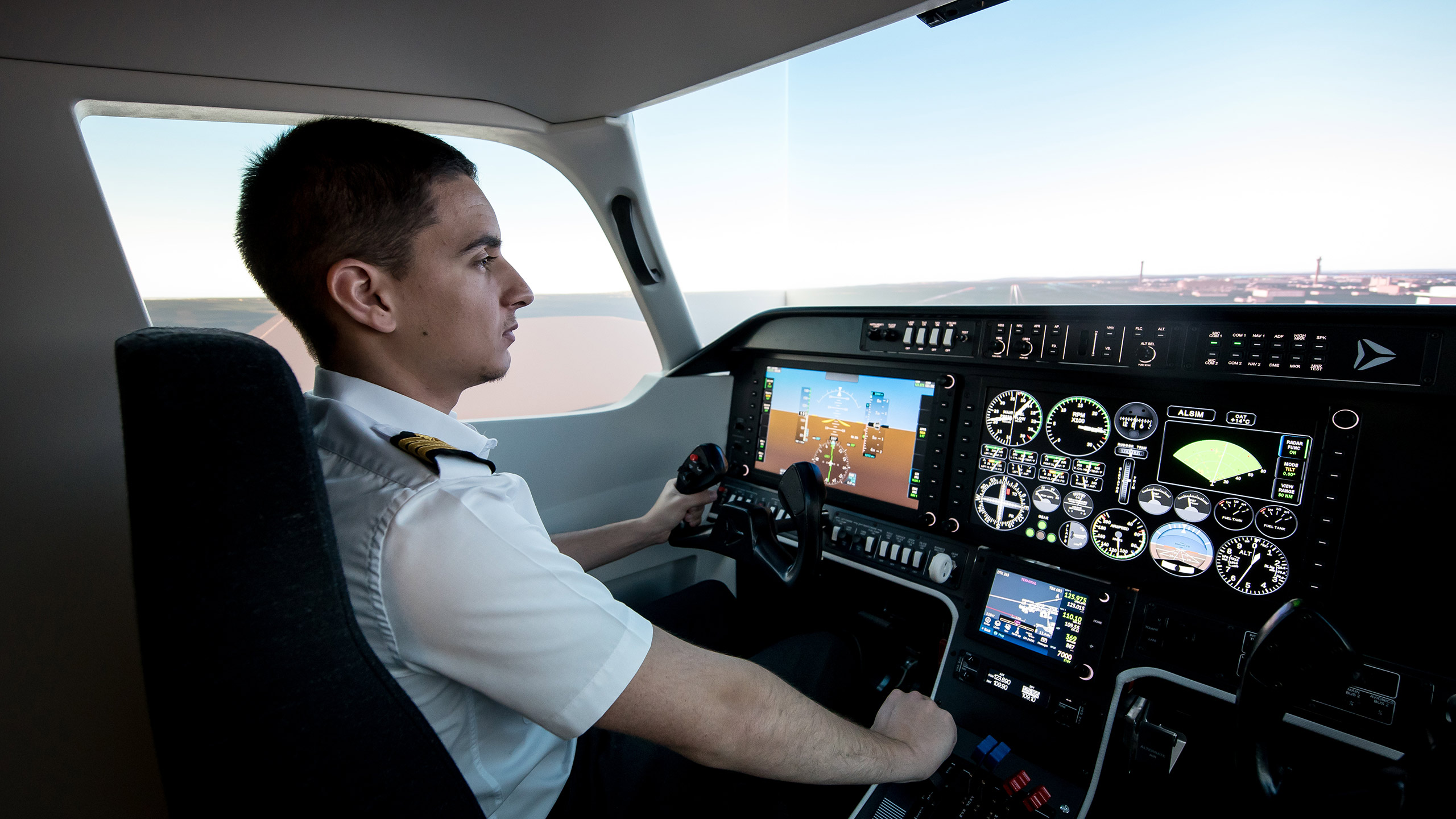 ALSIM, a global flight simulator manufacturer, had great success at its first EAA Airventure Oshkosh held at Wittman Regional Airport in Wisconsin, US. Aviation enthusiasts from around the world were able to fly ALSIM's newest simulator, the AL250.
Dozens of flight school owners, university directors, and general public spoke highly of their simulator experience. One pilot labelled it the "Best sim at Oshkosh 2017." The AL250 and ALSIM's team were featured in various media outlets including Why We Fly, EAA.org, and Flying and Life. The simulator was commended for its realistic visuals, flight controls, and ability improve a pilot's skills through a variety of training scenarios.
Click here to read our article on EAA.org.
Click here to listen to our feature on Why We Fly podcast.
Click here to listen to our feature on Flying and Life podcast.
Also at Oshkosh, ALSIM sponsored the 50th Anniversary Event for NAFI (National Association of Flight Instructors). ALSIM will be working with U.S. aviation associations like NAFI in the future to help improve aviation safety and pilot proficiency.
The ALSIM Americas team will next be at UAA's 70th Annual Collegiate Aviation Conference in Riverside, Calif. September 13-15.